We eat a lot of Keto Ground Turkey Recipes in my house. Ground turkey is cheaper than ground beef and, to be honest, I prefer the flavor. Here are my favorite low carb recipes with ground turkey.
Taco Stuffed Peppers - This is a great way to make stuffed peppers. Dinner bakes on one baking sheet and the pepper rings cook faster than big stuffed peppers or meatloaf.
Ground Turkey Meatloaf Muffins - These Cheesy ground turkey meatloaf muffins are sure to be a hit. The best part is that they come pre-portioned with no need for slicing!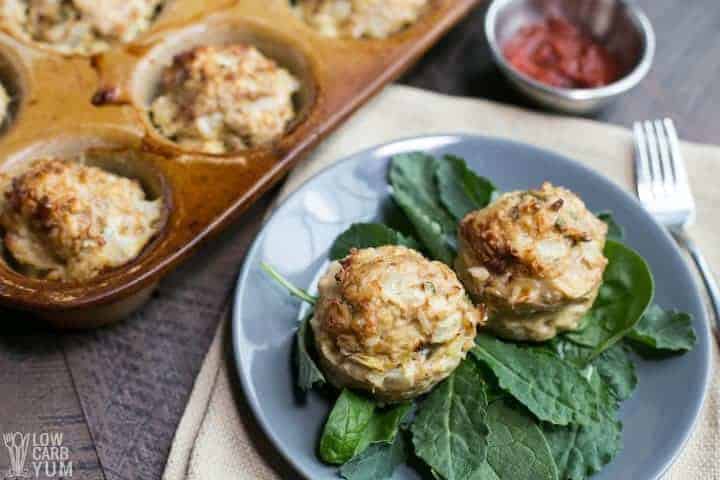 Taco Empanadas - I've been wanting a savory pastry the last few days so I set on a journey this morning to make one. These Taco Empanadas were the outcome. They have flaky pastry and cheesy filling in every hand held bite.
Turkey Stuffed Portobello Mushrooms - Low carb turkey stuffed portobello mushrooms are a naturally healthy, easy to make the main dish.
Lazy White Lasagna - This recipe is inspired by the hit recipe from the THM Cookbook with some changes. Both simple and delicious; this dish has less than ten ingredients and is rich and creamy with bubbly cheese and a hint of garlic.
Smoked Turkey Burgers - Moist and flavorful!
Low-Carb Turkey Taco Skillet - This low carb turkey taco skillet is a super easy meal full of wonderful Mexican flavors!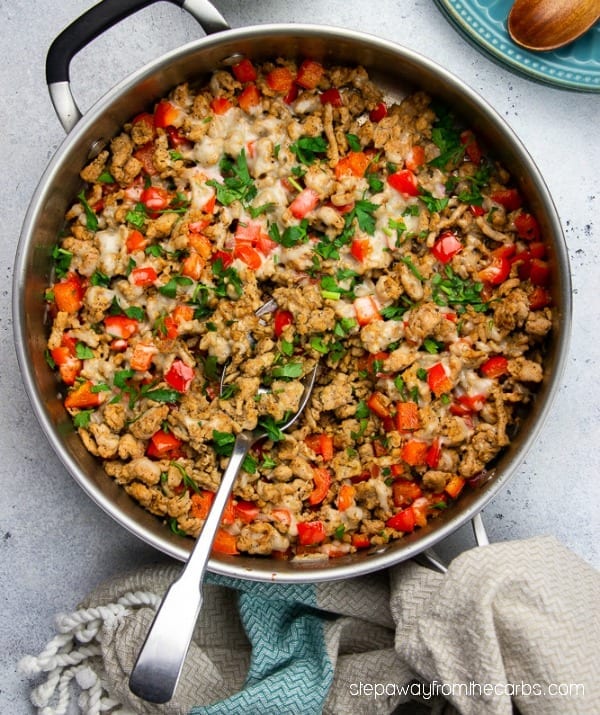 BBQ Mini Meatloaf - My BBQ Mini Meatloaf Recipe is a great weeknight dinner but they also look fancy enough for a special occasion. They are the perfect size for kids and with bacon and cheddar, they are approved by the ones in my house.
Garlic Zucchini Turkey Burgers - Add zucchini to lean ground turkey and say goodbye to dry! Topped with my creamy dijon sauce, these Garlic Zucchini Turkey Burgers are anything but boring.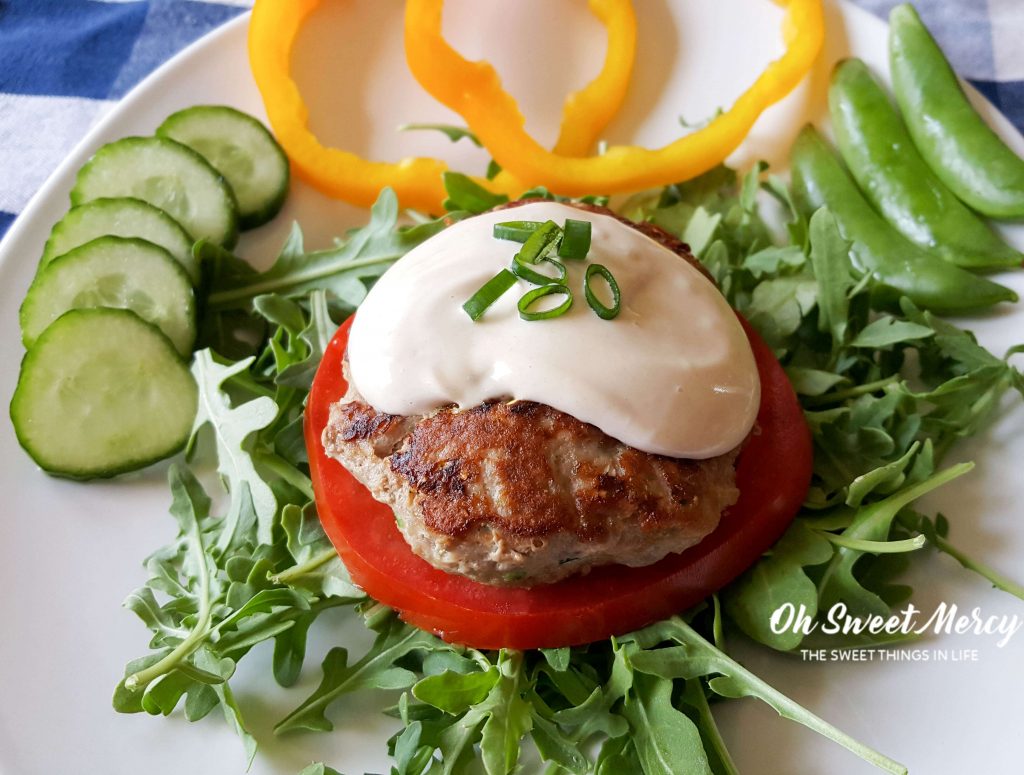 Instant Pot Turkey Chili - If you are looking for a comforting warm bowl of deliciousness my this will hit the spot. Simply sauté, simmer, and then top with sour cream, cheddar, and cilantro for a family-pleasing easy dinner.
Spaghetti Squash Lasagna - has all of the satisfying richness of a classic lasagna so it's perfect for these wintery nights when you're craving comfort food.
Stuffed Pepper Casserole - When you are craving stuffed peppers but need dinner on the table in 30 minutes my quick and easy Stuffed Pepper Casserole is the way to go! By browning the meat while the peppers soften in the oven you cut the cooking time of this dish in half!
Layered Taco Dip - Taco Dip. At any party or gathering, I've been to it is always one of the first appetizers to disappear. With just 5 Ingredients I really think this Layered Taco Dip with Meat will become a staple appetizer for your family too.
Bacon Mushroom Stuffed Turkey Meatloaf - Bacon Mushroom Stuffed Turkey Meatloaf is a grain free, low carb meatloaf that is full of flavor, and stuffed with bacon mushroom goodness!
Italian Meatloaf Recipe - When you are craving your Italian grandmother's home cooking or just a little comfort food to fill your belly give this Italian Meatloaf Recipe a try. It has the best flavors of Italy combined into a simple casserole.
Lovin' Tex Mex Skillet - This Lovin' TexMex Skillet is so simple, yet so full of flavor. Your family will ask you to make it again and again.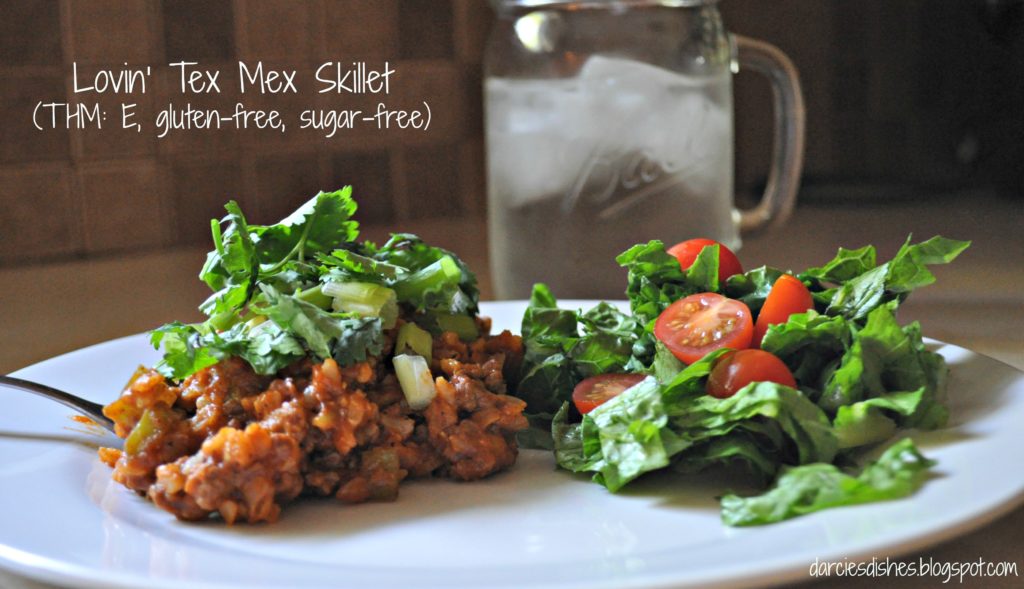 Baked Turkey Meatballs - Baked Turkey Meatballs are one of my go-to easy dinners and freezer meals. You can make a big batch of these easy healthy meatballs and pop some in the freezer for nights you don't feel like cooking. One of our favorite Recipes with Ground Turkey!
Cajun Burgers - The delicious Cajun Burgers have layers of olive salad and provolone cheese sandwiching a healthy Cajun-spiced turkey burger and stacked on a low carb bun to remind you of a classic muffuletta sandwich.
Stuffed Turkey Burgers - Stuffing turkey burgers with spinach and cheese definitely take them to the next level. These Stuffed Turkey Burgers with Spinach & Three Cheeses were excellent the night we had them and still just as good for lunch the next day.
Taco Salad Crunch - A twist on the traditional taco salad! You won't want to stop eating this E meal!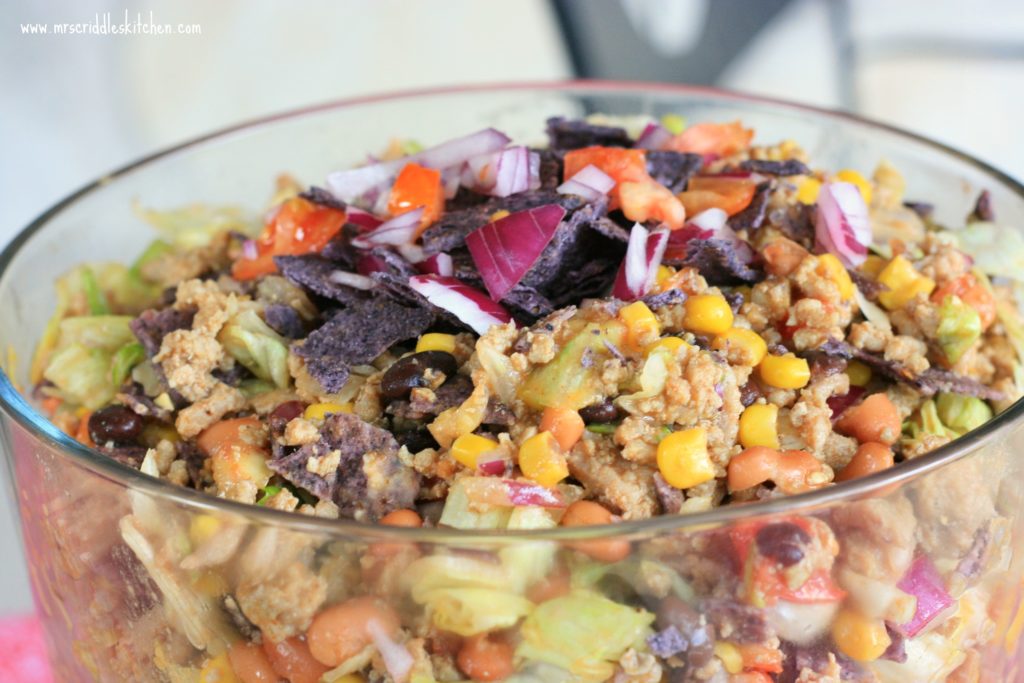 Blue Cheese Turkey Burgers - For a unique burger try this recipe. It is full of dried cranberries (don't worry, they are sugar-free) and blue cheese crumbles.